Remodel With One of New York's Leading Home Renovation Contractors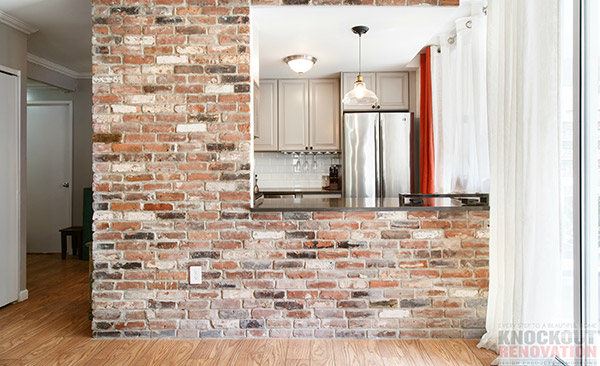 Specializing in Design/Build Remodeling Services
Are you longing to remodel but worried about how time-consuming and complicated it will be? At Knockout Renovation, we specialize in design/build remodeling. Our all-in-one design, product and remodeling service adds up to a streamlined, cost-effective, time-saving process.
Our expertise covers the following services:
Our Process
Step 1—Consultation
We'll come to your home to discuss your needs and design possibilities.
Step 2—Conceptual Design & Work-Scope Review
We'll meet with you again about a week later with an itemized, detailed work-scope and initial design.
Step 3—Kickoff Meeting
With your approval, we'll have a kickoff meeting at your home with you, our designer/project manager and kitchen cabinetry representative to further the design and confirm the work-scope details. We'll also take site measurements for product selections.
Step 4—Product Selection
The next step is to go shopping with our designer who will help you choose all of your materials, such as tile, appliances, cabinetry, lighting and countertops. Once you've selected and approved these items, we'll place all orders and schedule deliveries.
Step 5—The Transformation Begins
Once your products are ready for delivery and we get approval from your building and, if needed, the NYC Department of Buildings, we're ready to begin. Our team will manage every aspect of the project, including protecting areas around the renovation, coordination with building staff, all phases of the work, materials deliveries and all of the other details.
Step 6—Completion
A thorough final cleanup means that your home is ready to use! Your included 6-year labor and products service contract goes into effect. Please note, appliances have an extendable one-year warranty.

SErvices we offer
Contact Us for a Design Consultation
Knockout Renovation is one of New York's few true design/build home renovation contractors, and is ready to bring your dream home to life. Contact us for your free design consultation at (212) 599-5060 or fill out our online contact request form.