Portfolio
Advani
The purpose for this renovation was to create a luxurious, bright, aging-in-place, Manhattan home for this semi-retired but always busy couple so they could enjoy all that Manhattan offers. It has beautiful views of the Hudson river. In order to accomplish that, we built a large stone slab, curbless walk-in shower, (which if not done properly in a high rise can cause major damage to units below), with an under-lit recessed shelf, touchless faucets and comfort height fixtures.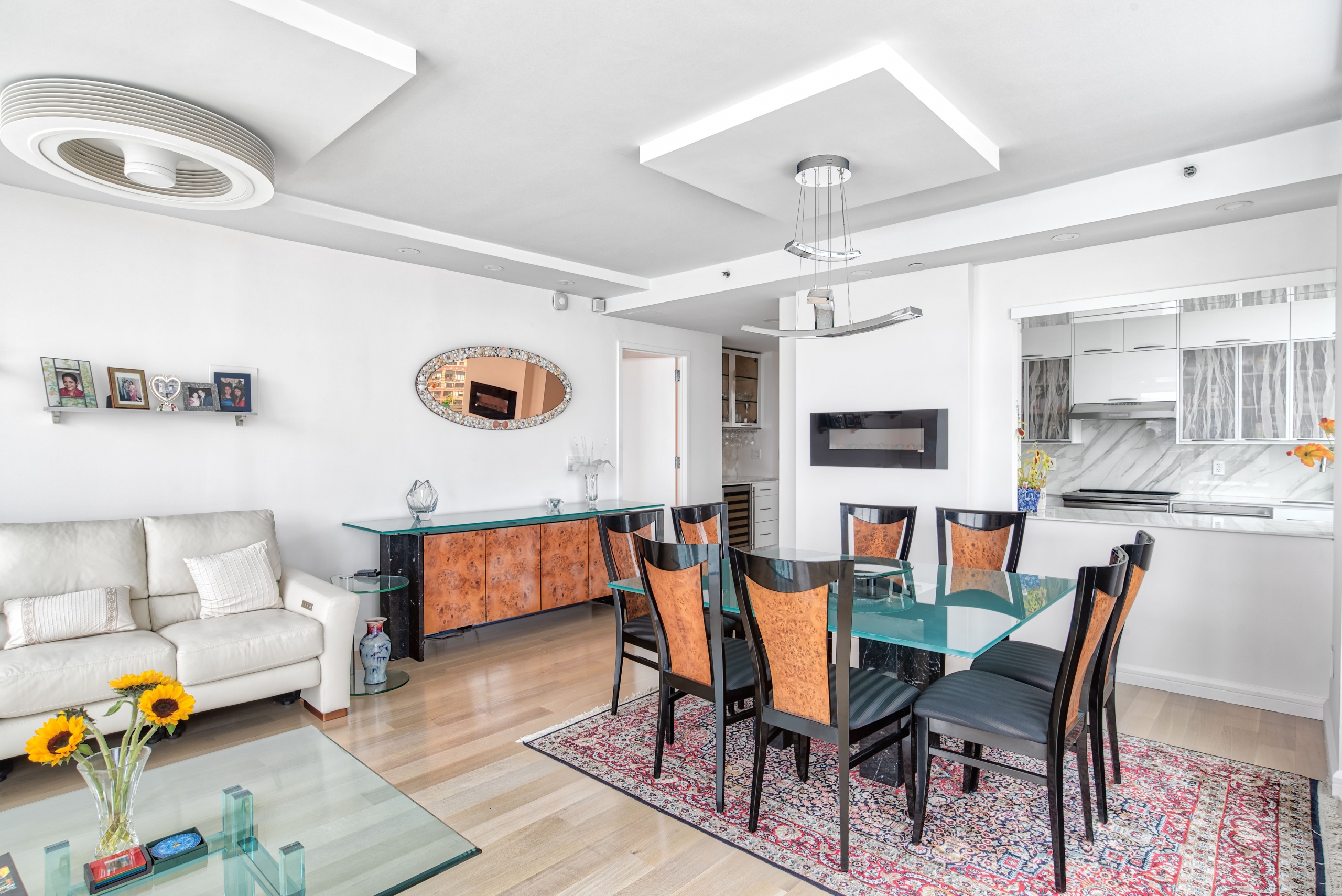 Ambrosia
As part of a new bathroom, the clients wanted a high end finish with a large walk-in shower, medicine cabinet with storage lightning and receptacles, a floating vanity also providing storage while keeping the floor area open for a more spacious look.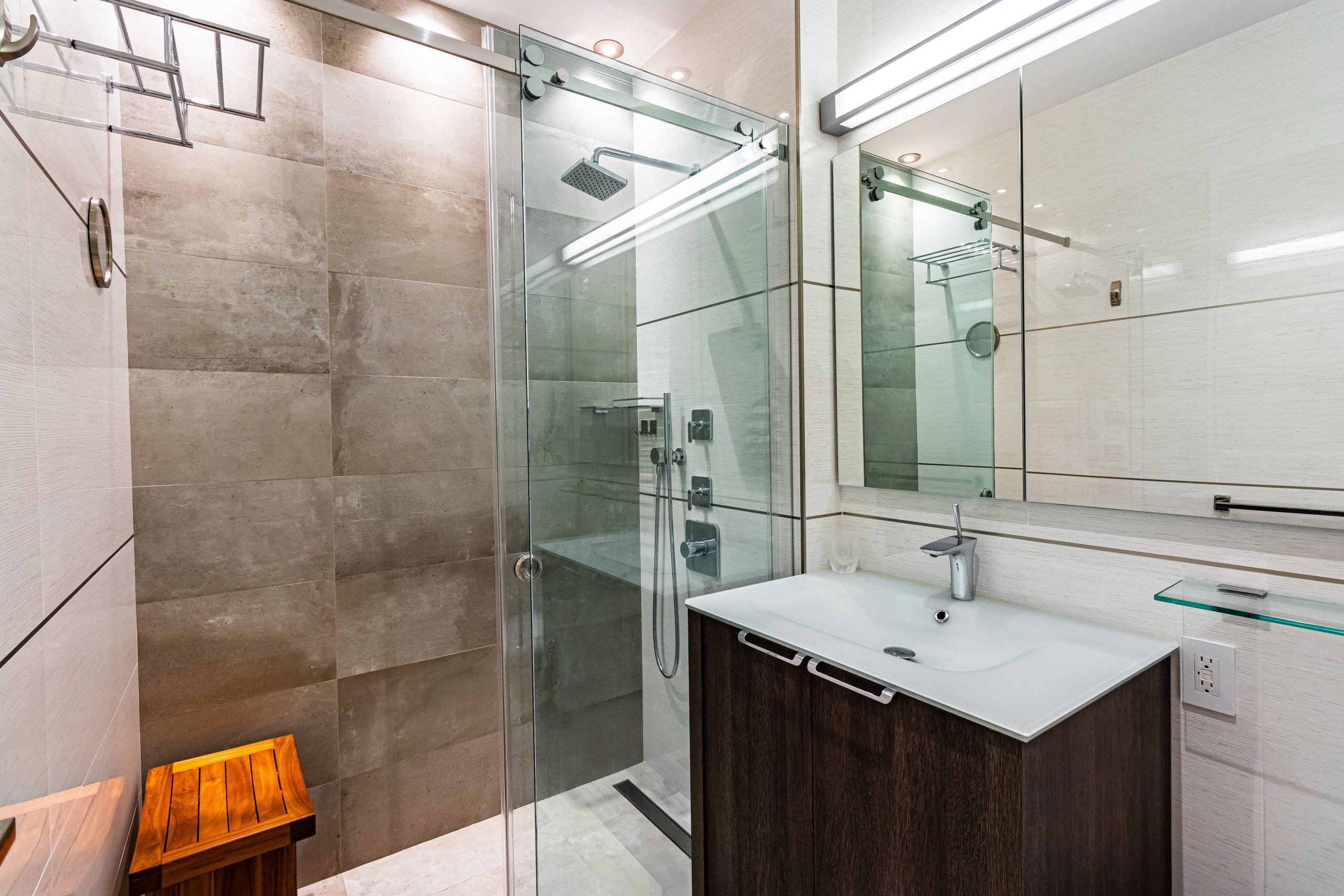 Beverly
This was a full gut renovation of a two bedroom apartment for a lovely, hardworking client. We designed the kitchen with two different cabinet finishes to create visual interest and a less monotonous.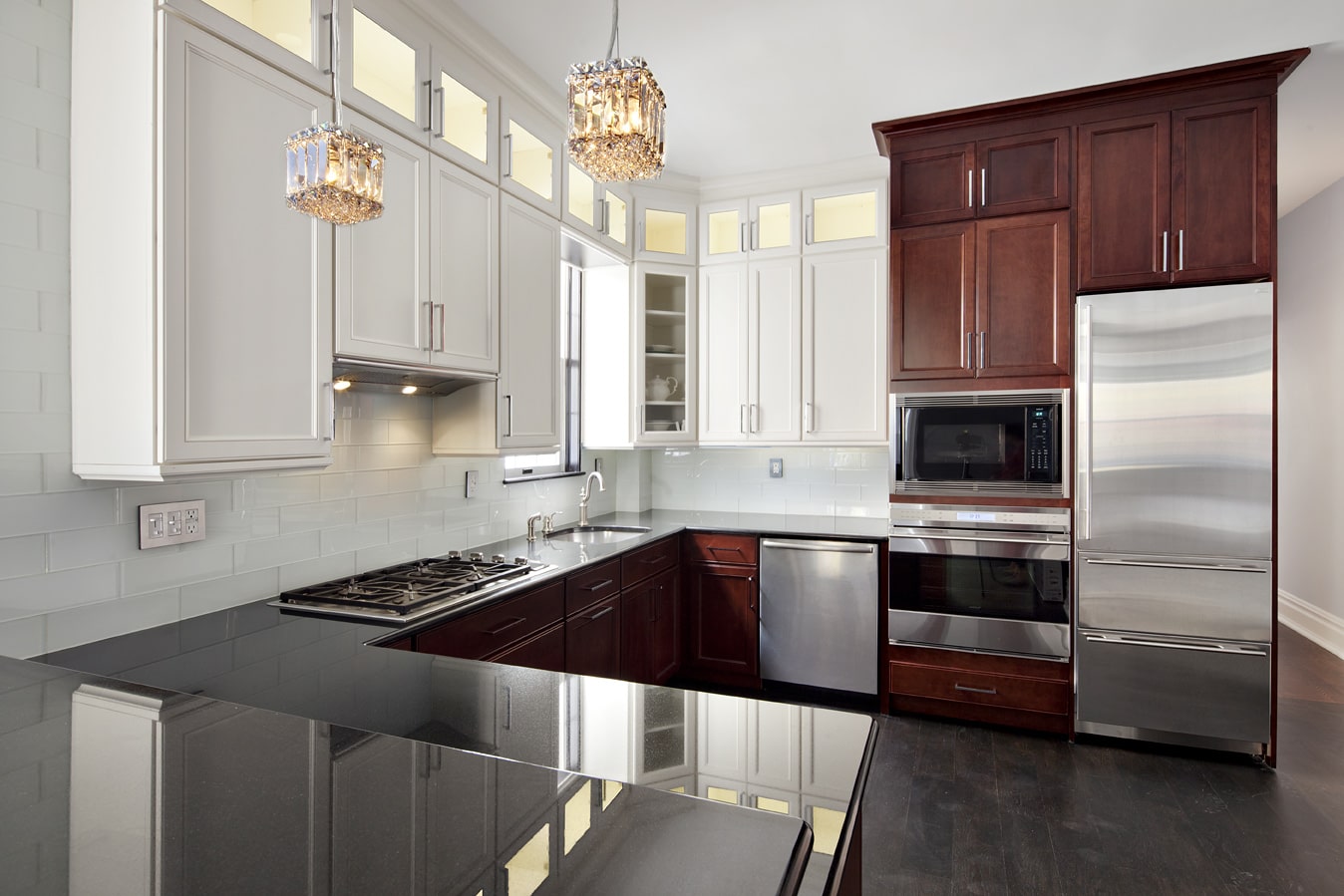 DeYoung
We completely redid their one-bedroom apartment in a contemporary style with new prefinished wood floors, kitchen and bathroom. Interesting features include three pocket doors installed at 90-degree angles to each other which allows separation between the bedroom and living room also to an adjacent den/guest room.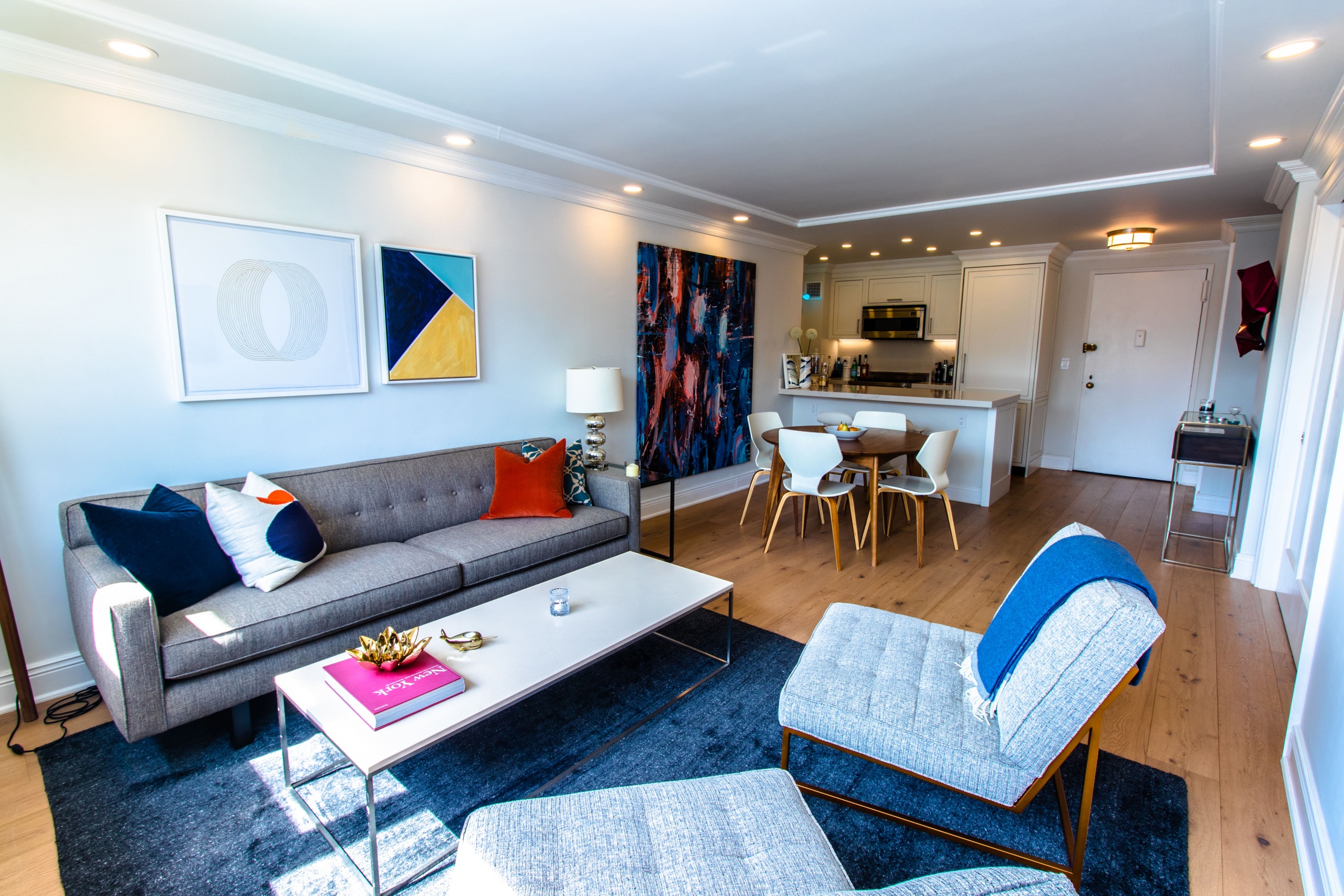 Bonina
This family had a worn traditional kitchen which while playing alot of wall space compared to the more common small nyc kitchen, did not utilize the height, needed more light and better cooking appliances. By installing two tier wall cabinets we increase storage space and with lights behind the glass doors of the upper row added more light and elegance. A green glass back splash introduces another bright element, along with a beautiful white marble floor in a diagonal pattern with small black marble squares two feet apart.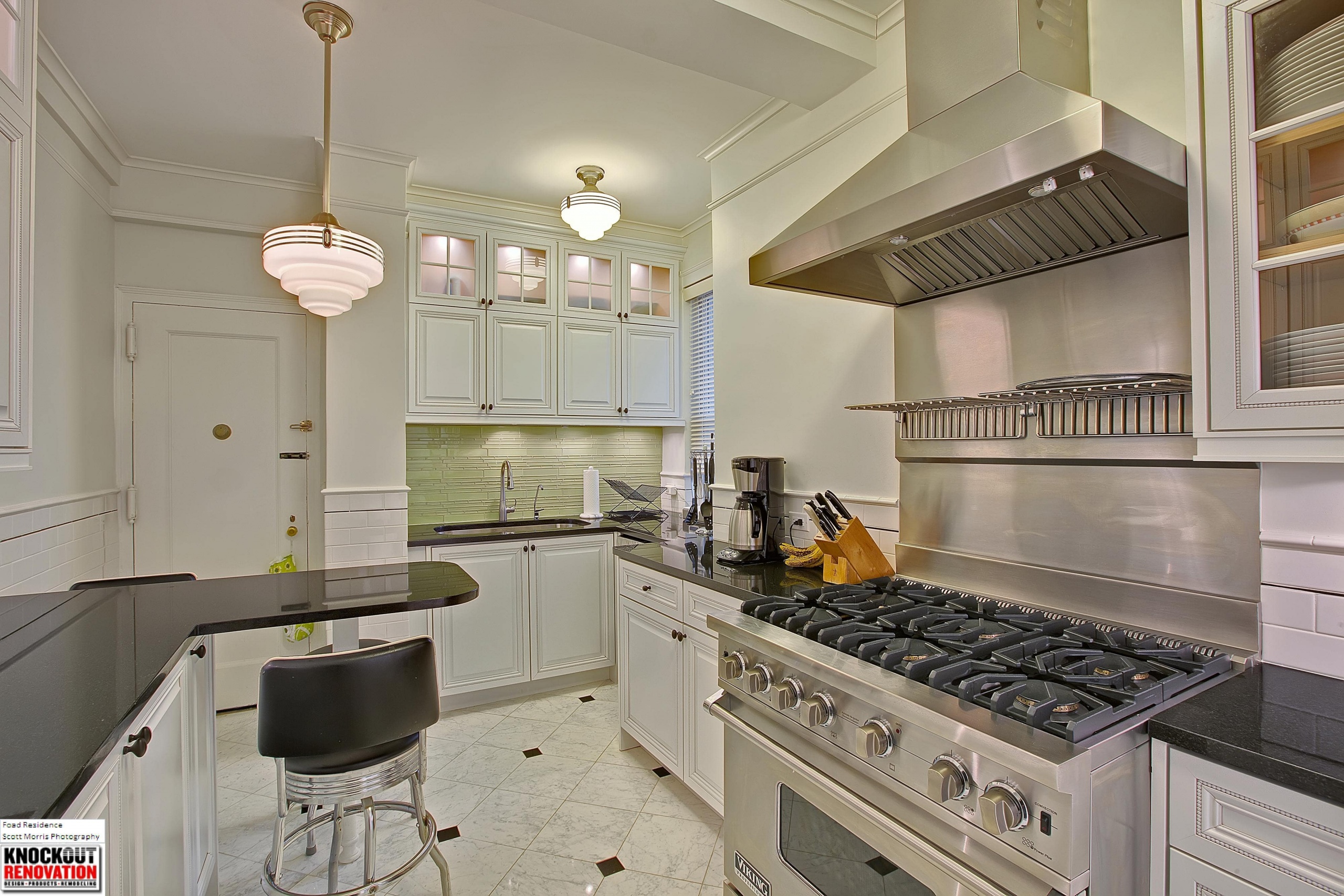 Palmer
As part of a new bathroom, the clients wanted a high end marble wall finish with accent lighting behind mirror, a floating vanity also providing storage while keeping the floor area open for a more spacious look. p>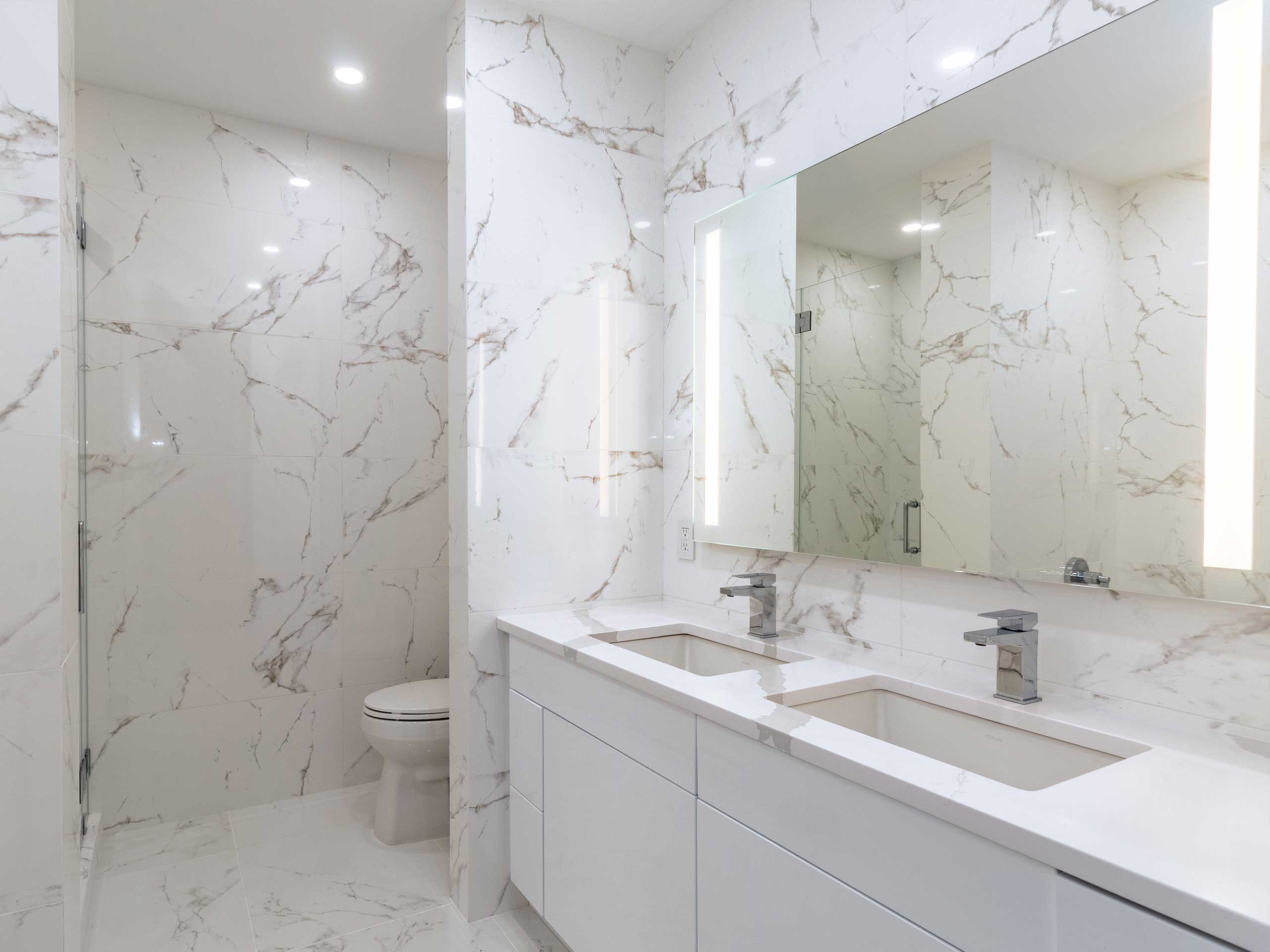 Miscimarra
This family valued a modern look for their kitchen and opted to upgrade. Additionally, they asked for our design expertise to maximize their space to include a work station in their washer/dryer room. We're so excited at how we achieved a beautifully functional multi-use room. p>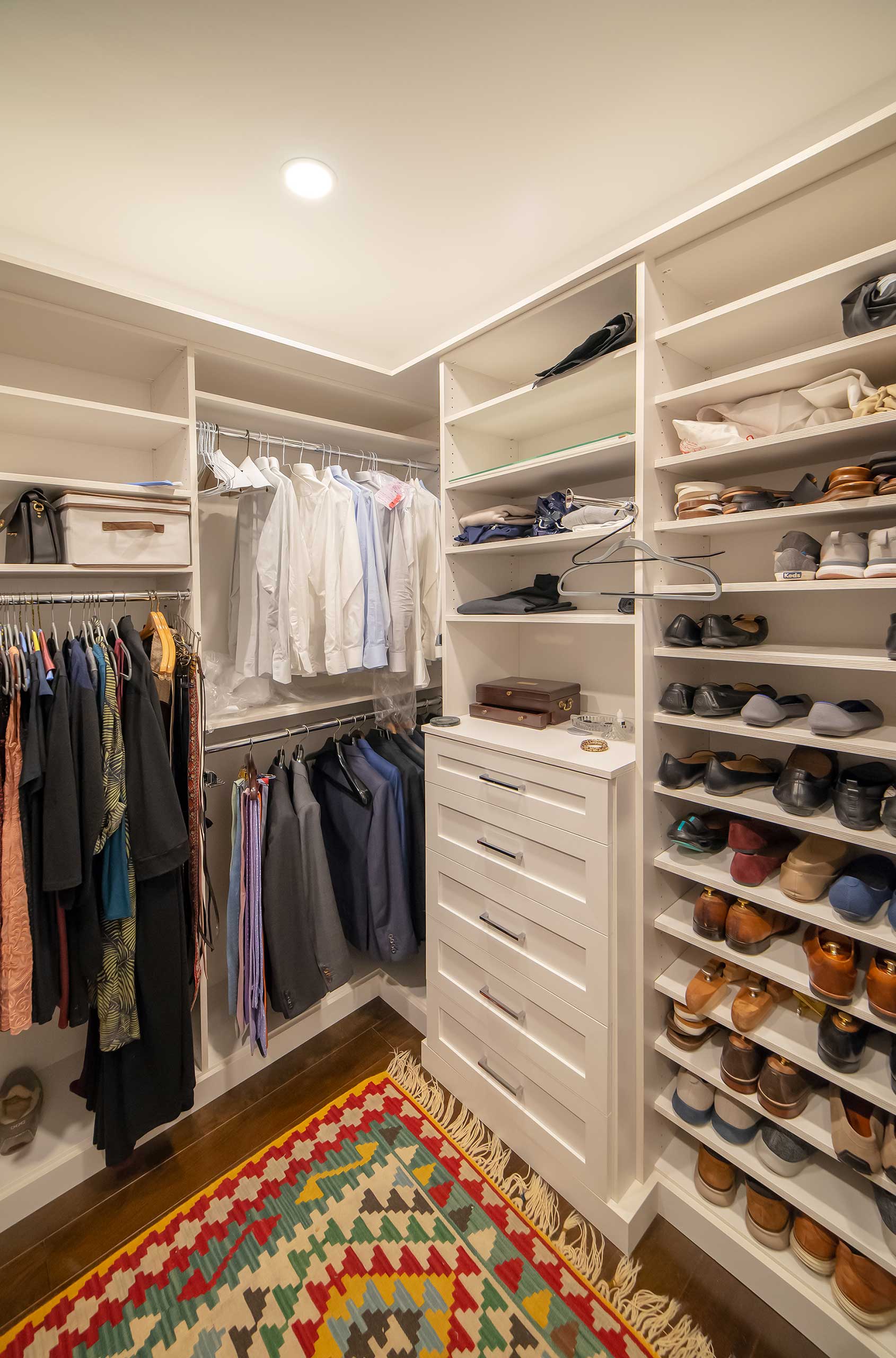 Levine
This family wanted an organized closet space with a modern contemporary finish. This project was exciting because we also worked hard to increase their walk-in-space in the closet. p>