Trusted Aging in Place Remodeling for Residents of Manhattan & Other NY Areas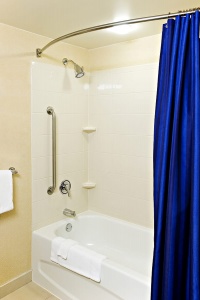 There may come a time when you or a loved one require home remodeling services for aging in place. If that time is now, trust the New York City home improvement experts at Knockout Renovation. Serving Manhattan and nearby areas of New York since 1992, our remodeling company specializes in giving clients beautiful, functional living spaces that meets all their needs. The craftsmanship and personalized attention we offer is simply unmatched, and as our client, you can rest assured our services will provide you, a family member, or a friend with the ability to live comfortably at home for years to come.
Knockout Renovation offers a range of aging-in-place modifications to residents of Manhattan areas like Times Square, Chelsea, and elsewhere in NY. Our skilled contractors and designers can tailor a solution to meet a variety of unique needs. For instance, we commonly construct and/or install:
Ramps
Walk-in bathtubs and roll-in showers
Grab bars
Wider hallways for wheelchair accessibility
And much more
In addition to supplying quality products and solutions to help NYC seniors remain in their homes, Knockout Renovation is consistently applauded for its commitment to eliminating inconveniences for clients. A remodeling team is assigned to each project to oversee every facet of design and construction, and to ensure all paperwork and legalities associated with performing home modifications are promptly addressed by our professionals. These are just a few of the reasons we've been given an A+ rating by the Better Business Bureau, along with recognition in Qualified Remodeler magazine's Top 500 and Remodeling Magazine's Best Practices (Big 50).
Contact Knockout Renovation today to learn more about our aging in place remodeling services. We'll be happy to visit your home near Times Square, Chelsea, or any other area of Manhattan.