Whether you're planning a major facelift or some small changes in your kitchen, the expertise of a kitchen designer will surely come in handy and ultimately be worth the investment. Here are some tips from top remodeler Knockout Renovation on how you can form a successful partnership with your kitchen designer.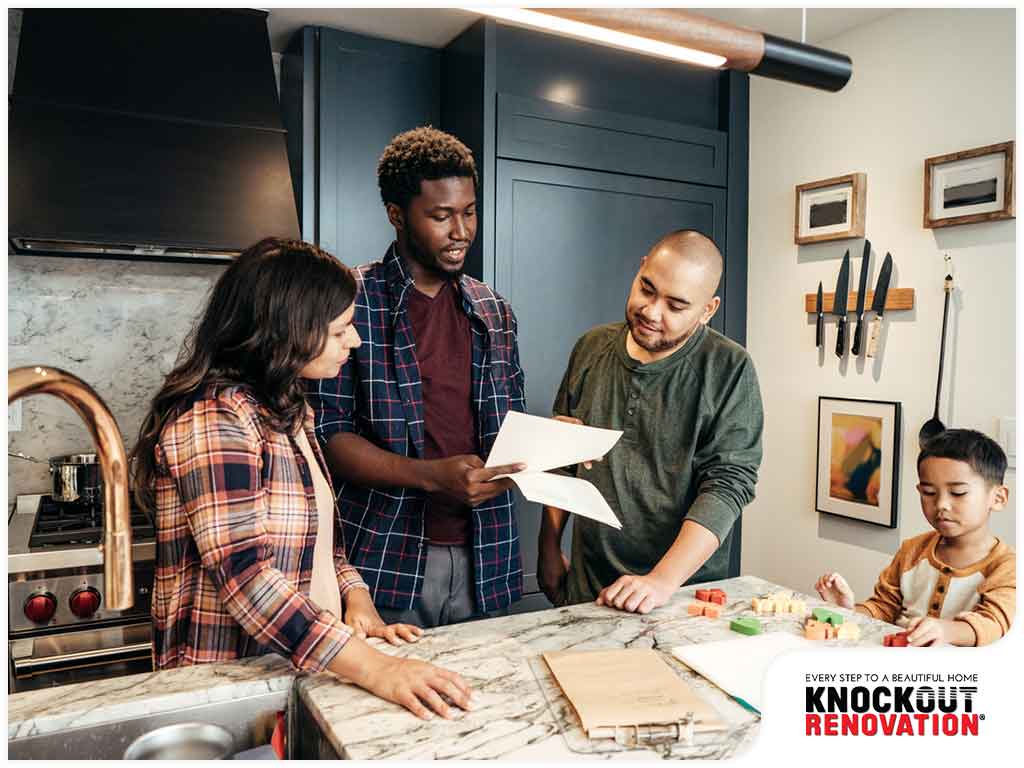 Planning
During your first meeting with your kitchen designer, you should be able to identify and refine the vision that you have for your kitchen. That said, it will be a great help to prepare some reference pictures for your designer. You should also have an idea of how you want to use your kitchen.
Style – When it comes to style, you can easily find a ton of inspiration online. Collect pictures that speak to you even though they're not really photos of kitchens. The important thing is to see more clearly the kind of aesthetic that you're hoping to create in your own kitchen. Look into materials you particularly like. Do dreamy pastel hues attract you? Or do you prefer sleek metals for a minimalist look?
Function – How do you see yourself using your kitchen? If you do a lot of cooking and baking, spacious countertops and sturdy sinks will enable you to perform these activities efficiently. If you love making coffee, perhaps you should dedicate a small space for your espresso nook. Let your kitchen designer know about these things so that they can recommend designs that are specifically for your needs.
Check-Ins
Of course, your communication with your kitchen designer shouldn't stop at the planning stages of your kitchen remodeling project. Check-in with them regularly and thoroughly discuss next steps. This will help you anticipate any changes that may need to be done along the way, allowing you to better manage your expectations.
That said, you should keep an open mind and be flexible to inevitable changes or unexpected turns. If there is something you don't like or are worried about, express yourself and ask questions. This way, you can ensure that you and your designer are on the same page.
Knockout Renovation has been in the remodeling business since 1992. Our areas of expertise include kitchen and bathroom remodeling, apartment remodeling, and brownstone. Call us at (212) 599-5060 or fill out our contact form to request a free estimate. We serve customers in Brooklyn and Manhattan, New York City.