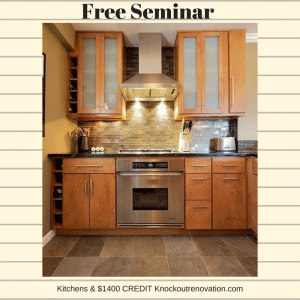 We believe in giving back to the community and in helping people get their homes beautiful, functional and timeless. To help do this, we host informative sessions for FREE on different topics.
In May we hosted an event about bathrooms and this month, June, we will talk about kitchens. Have you gotten your tickets yet? In the interim, we are sharing and connecting across so many social media networks and would love for you to pop in and say "hi" either to our storefront for a free design consult or our seminars or Twitter / Instagram.
For fun, we have surveys about designs that you can do for a potential prize – get social with us and if you are in the NYC / Brooklyn area, come on down for our upcoming Kitchens seminar – all attendees get a $1400 credit to their potential project!
Watch this space for a big announcement on our recent design work — coming soon!
We look forward to working with you! Our firm has been in business since 1992 and we have managed and excelled at various projects, see more in our online portfolio https://www.knockoutrenovation.com/portfolio/ and just some of our client testimonials https://www.knockoutrenovation.com/about/testimonials.php.
Make sure you consider our company for your project.Please consider following us on Instagram @knockoutrenovation and Twitter @KnockoutNYC or check out our homepage at www.knockoutrenovation.com – we make renovations easy.