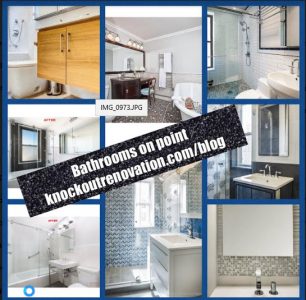 It is tax season and if you were lucky enough to get a return, think about using that money to help improve your living space. Here at Knockout Renovation, we have been working in NYC and Brooklyn helping upgrade kitchens, bathrooms and living spaces since 1992.
Our clients speak for us and our 5 reasons why to hire us are a great way to learn more about what we do and why it is the best for you and your home.
We cannot wait to help you make over your home with our designer / project manager when you set up your FREE design consult.