We love seeing our positive results from the work that we do – how we keep our clients happy during what can be a stressful time.  These are the 5 reasons why making your home a Knockout Renovation home is a great decision to make. Here are just some of our client feedback.
A recent review is below along with some examples of our work, too: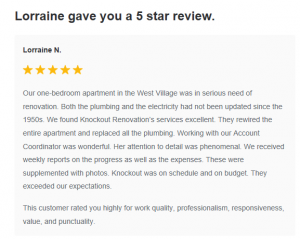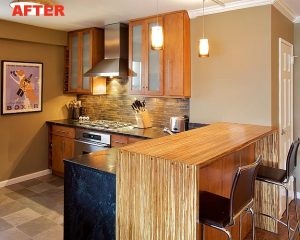 Follow us on Social Media – on Instagram we are knockoutrenovation and on Twitter @KnockoutNYC. Call today for a free design consult at 212.599.5060.