We have been in business since 1992 and our focus is on being an all-in-one design, build and renovation firm focused on NYC and Brooklyn. We already posted about small spaces about kitchens and now we want to talk about the real elephant in the room – what used to be called the "water closet" into something befitting a luxury space in the home.
We spend a lot of time in our bathrooms and kitchens, two of the biggest renovation projects for any home. We have expertise in these locations AND are celebrating our 26th Anniversary with special gifts for YOU – find out more here.
For now, check out these bathrooms: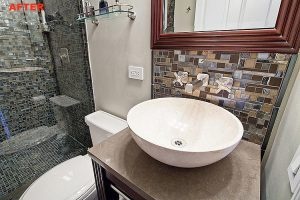 Follow us on Twitter & Instagram and schedule your FREE Design Consult today with code "HBD" for a surprise! Thanks!