America's most beloved TileLove it or hate "The Subway Tile" is as Iconic to NewYork as a giant apple. Through the subway system there is one theme we all recognize and that's 3 by 6 tiles as far as the eye can see. SUBWAY TILE. Literally subway tile in all directions and patterns and every which way you could imagine.
It's easy to see why the MTA and most subway systems use tile for style uniformity, ability to be used in many different ways and easy to clean.  The average New York Subway commuter is surrounded by thousands of Subway Tile on a daily basis. As New Yorkers we never realized just how much Subway tile covers the walls of so much of New York city. I have seen these tiles in so many settings over the years including but not limited to government buildings, apartment kitchen backsplashes, bathrooms walls, landmarks like the Bronx Zoo, and Lehman College.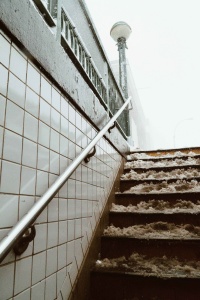 New York City designers George C. Heins and Christopher Grant La Farge were commissioned to design the Interborough Rapid Transit system, a branch of what is now known as the New York City Subway System 4, 5 and 6 trains in 1904. When considering the designs of the subway stations the pair designed a 3"x6", white, glazed ceramic tile that would be easy to maintain and replace. The tiles were used in most if not all subway stations that were designed from there on out. The original functionality of the tile was once praised and sought after by interior designers and homeowners and today the "Subway Tile " has become a staple material used in Kitchen and Bathroom renovations.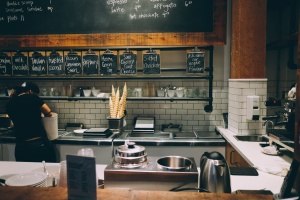 For over 100 years the Subway tile has been used as a textile in home renovations. The tiles have evolved and now come in many formats with new sizes, colors, materials and fabrication designs. Now Subway tile refers to a tile that is twice as long as they are wide. The tiles are used in both Kitchens as backsplashes and in bathrooms as wall covering. Subway tiles are not traditionally used as flooring as they are thin and would not stand up to the wear and tear of walking traffic. The key benefits of using Subway is that not only does it look great but easy to upkeep.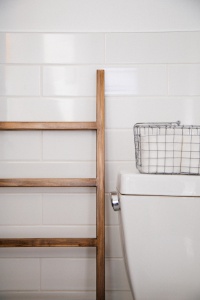 Many of the kitchen and bath renovations done by the  Knockout Renovation's carpentry team feature the easy to clean and sharp looking subway tile. With many methods of laying the tile from the traditionally straight and horizontal offset installations to the complex herringbone pattern homeowners have many design options when it comes to using subway tile in the renovations. Home and apartment owners who are considering renovations should definitely consider using subway tiles for their backsplashes and bathroom walls.