Renovating a home can be demanding because it often involves many details and long-lasting, expensive works that do not always have a fixed end date. However, this does not have to be the case! If you find the right contractor, cover your bases, and make a plan to ensure everything goes according to schedule, your home renovation could go smoothly. You need to take a few steps to avoid neighbor complaints, the arrival of a building manager, a visit to the utility inspection, and even paying a possible fine in case you don't have the necessary permits. The basic steps are similar everywhere, but note that the rules may vary from state to state – you need to get familiar with them before you get to work. This process can be complicated and tiring, particularly if you have not dealt with such operations before. To help you with that task here's all you need to know about NYC home renovation permits.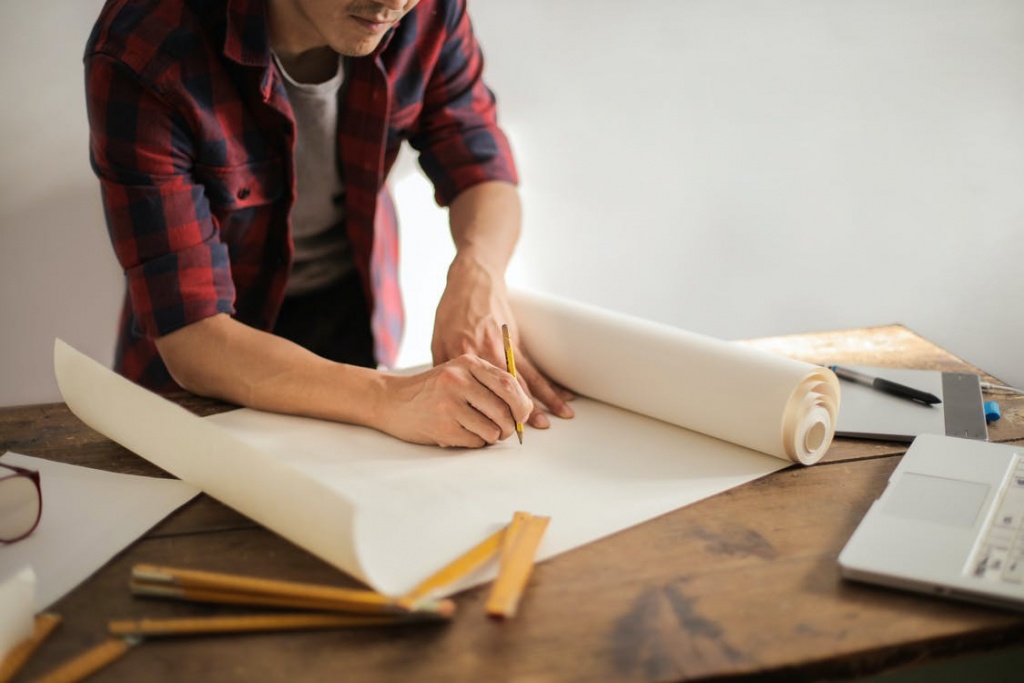 How do I get a permit?
When you decide to renovate your NYC apartment, you should know that a permit from the Department of Buildings is not always required. If in fact a permit is required, before work can begin, a New York State licensed Professional Engineer (PE) or Registered Architect (RA) must usually file proposals and provide permissions. 
New Building (NB) and Alterations Type-1, 2, and 3 are the most common permit applications:
NB: Construction of new structures
ALT1: Major alterations that will change use, egress, or occupancy
ALT2: Multiple types of work, not affecting use or occupancy
ALT3: One minor kind of work, not affecting use or occupancy
To get a permit, you must submit plans developed by a New York State certified Professional Engineer (PE) or Registered Architect (RA). A Department plan examiner will look over the blueprints to see if there are any legal or zoning issues. The Department will approve the application once all concerns have been addressed. A licensed PE or RA can also certify that plans meet all legal requirements.
Which home improvements do not require a permit in NYC?
Why does the law require permits? Well, they are a necessary instrument for guarding public health and safety. Permits ensure that all construction activity adheres to code – a rule established to prevent your building from collapsing and people from being injured. 
However, not all home renovation work in New York City requires obtaining a permit. Cosmetic work, as well as minor renovation projects, can be done without any particular documents. This includes:
Painting, wallpapering
Carpentry replacement
Laying tiles
Minor bathroom renovation
Assembling a kitchen
Setting light fixtures
Flooring changes
However, even if you are doing minor works in your home, you must keep your furniture safe during the project. It would be best if you considered renting a storage unit to avoid any damage or breakage.
What do you need NYC home renovation permits for?
A Registered Architect should file an Alteration Type 2 with the NYC Department of Buildings for most NYC home renovation work. The scale of the project determines the number of permits required. Anything that changes the building's occupancy, however, is an Alteration Type 1. The approval process for this might take months, and obtaining a certificate of occupancy can even take years.
Here are some examples of apartment repair projects that require permits in New York City:
Putting up or taking down a wall Adding or re-configuring a room 
Constructing a new bathroom 
Combining apartments
Larger electrical works
Changing the plumbing system
Adding or re-configuring rooms
You will require permits if you add a room, expand the number of rooms in an apartment, or rearrange the rooms by tearing down or raising walls. For this type of work, RA usually files an Alteration Type 2. The new rooms must meet all standards to be approved.
Combining apartments
Combining apartments is widespread in New York City. The rules for combining two or more units without obtaining a new certificate of occupancy are covered in TPPN 3/97. Here are a few essential items to consider: 
Architects are required to file an Alteration Type 2 with a DOB in New York City. 
Apartments must be next to each other or on only two stories vertically. 
You can't adjust the exit route. 
You'll have to settle for only one kitchen.
Renovating a bathroom
Bathroom remodels can be tricky because this is one of the improvements that will undoubtedly require a permit. This would also be an Alteration Type 2. Many buildings in New York City have policies prohibiting this type of work, so make sure to check if your building has a policy in place before you start planning.
Landmark apartment
If your plan to remodel in a landmark building, the Landmarks Preservation Commission may need to be notified. If there is no external work, LPC approval for apartment renovations in landmark buildings is usually simple. If you live above the second floor and don't plan any exterior work, you can apply for an Expedited Certificate of No Effect, which is typically issued swiftly.
Consequences of failing to obtain a home renovation permit
You can ask your contractor about a specific permit and get a response such as 'No one has required that before!'. However, even if something may not be common, it is better to be on the safe side. You should double-check everything and get a second opinion if you have a dilemma. Keep in mind the possible consequences of not getting a home renovation permit in NYC:
You could face hefty fines and possible legal action, 
Your project may be halted or demolished by the municipality, 
Unauthorized repairs may result in the cancellation of your insurance policy,
The value of your home may drop, 
It could serve as a deterrent to potential purchasers, sabotaging a future house sale.
Hopefully, now you have a clearer picture of what NYC home renovation permits you need to successfully remodel your place. Remember – it's better to be safe than sorry!